Before I get any more asks lol... NO I am not taking commissions on these! This is a one-off batch!

A selection of the ones I've done so far:
Not great photo but they're hard to get a picture of! They're only 3 inches tall after all.
Among these are a black, a bay, some black and brown Appaloosas, a flaxen liver chestnut and some Paints.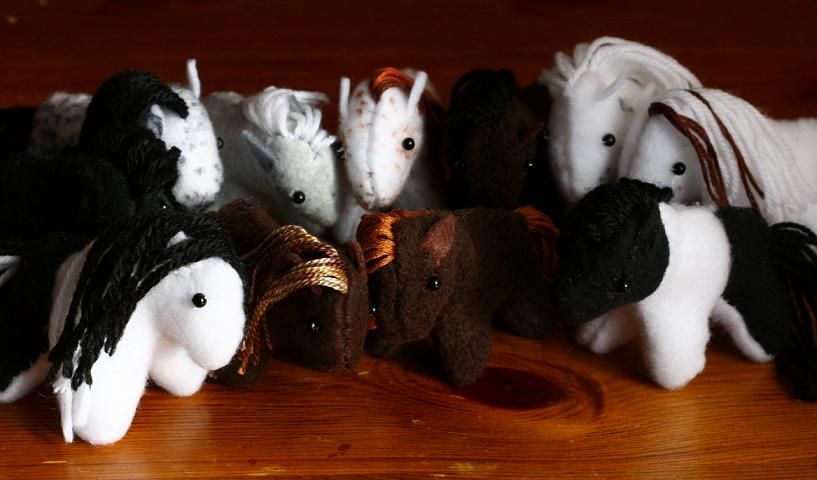 I've still got all the palos and buckskins to do, but I only have five pairs of eyes left! Some more are on the way.
I'm also going to make three larger versions (maybe more depending on how much spare time I have before the show, which is the weekend 10th-11th November)
Also, my beans arrived today, so I can get started on the beanie owls

In other news...

MOVING INTO THE NEW HOUSE ON MONDAY