Hey

I wasn't going to post this here, but I'm bored and waiting for the washing cycle to finish so I can take a nap, so here we go.
I am officially opening my 8x10" pastel and coloured pencil Pet Portraits with an introductory offer. Normal price will be £85.00, but the first five orders will be £20 off.
(In fact one slot has been claimed, so there are four chances left to put your name down for a reduced-price portrait.)
Subjects: Horses, dogs, cats... other animals... you know what I do

All info is here: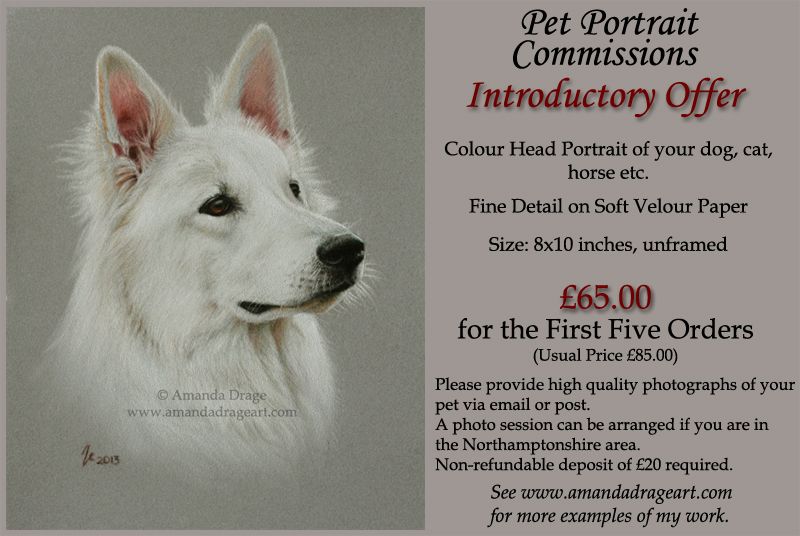 Shipping is not included in the price.
Here's a sneaky peek at the one I'm currently working on. This is a portrait of my parents' Yorkshire terrier Charlie.
Thanks for looking, and send me a note if you are interested!