YO. I never say that.
Anyway, the point is I am painting again

In my lovely little artspace in my new housey!
The fact I'm poorly took the edge off it a little. In fact I suspect the only reason I started again was because I had precious little else to do, being housebound and having done all the washing up. Prior to this my artistic enthusiasm had sort of evaporated. :/ But it is back now and no mistakin'!
My plan is to amaze, astound and delight with paintings of sheer equine beauty - but first I have to finish up the other things that I started.

So first up to finish is "Arnie". He's in oils on 50x50cm canvas.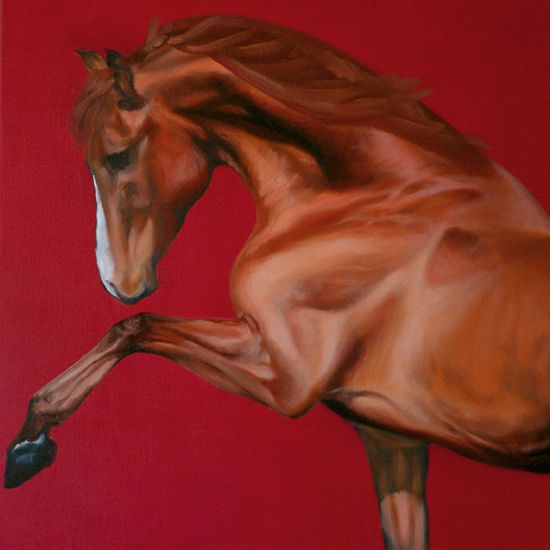 He is now on the way to becoming a ravishing shade of chestnut. The fact that he clashes with the fuschia background is deliberate - I just want to straddle the line between acceptable and offensive!
(Actually this particular pink shade is really hard to photograph correctly. The colours in the above photo are not quite spot on.)
The head and legs still have to be worked on, as does the mane. The body is nearly done, I think.
Here's the reference photo, by
~
mwilliams-stock
Maybe I might even have him done by Christmas...